HEADSPACE GALLERY
located inside Green Brain Comics
Currently Exhibiting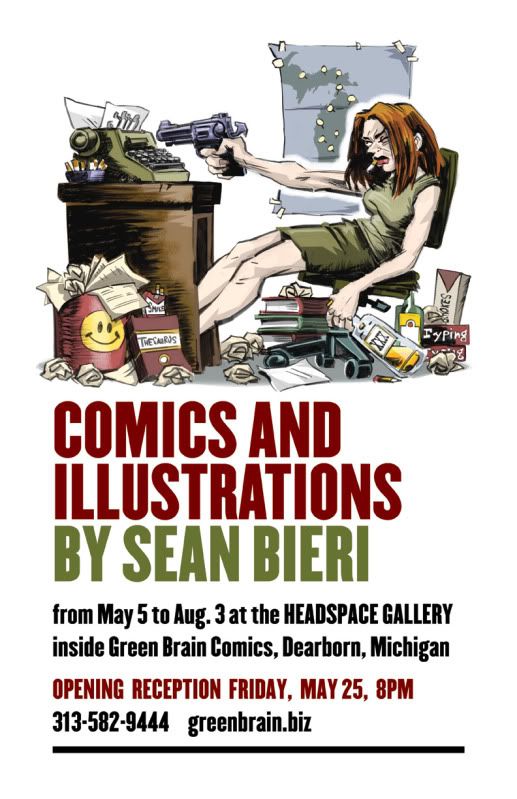 Green Brain Comics is proud to announce it's newest exhibit in the HEADSPACE GALLERY,
"COMICS & ILLUSTRATIONS BY SEAN BIERI",
opening on Friday, May 25th.

"Sean's work has graced so many covers, articles, and adverts locally in the Metro Times," said curator Dan Merritt, "His work is also enjoyed around the world on Tor.com, serializer.net and was featured in the graphic novel Two Fisted Science, written by NYT best selling author Jim Ottaviani."
This exhibit will feature his illustration work as well as excerpts from his mini comic work.

The opening reception will be held on Friday, May 25th at 8pm at the Headspace Gallery.
Prints and merchandise will be available for purchase during the length of the exhibit which will run through August 3rd.

Coming up in the Headspace Gallery


Shown recently in the Headspace Gallery


Headspace Gallery is shining the spotlight on some of Detroit's best female artists for its next exhibit!

"HOT/COLD" is a dual themed exhibit featuring some steamy pin-ups and some cool winter scenes from local (current and former) artists including:
Opening reception - January 21, 2012 7pm - 10pm
with live DJ, Terri "Who dat?" McQueen!




FF 50th Anniversary Group Exhibit
recreating Fantastic Four #1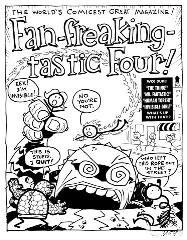 The exhibit will open with a reception on
Wednesday, September 21st
and be on display through December 31st.​​

Previously in the Headspace Gallery:

Selected pieces of original Silver Age art
from the collection of
Richard Rubenfeld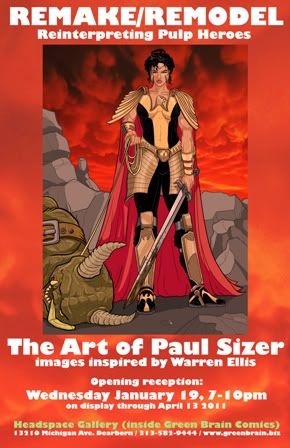 REMAKE / REMODEL
The art of Paul Sizer
IN THE
HEADSPACE GALLERY
January 19th through April 13th
PICS OF GALLERY POSTED SOON

VISIONS OF MODOK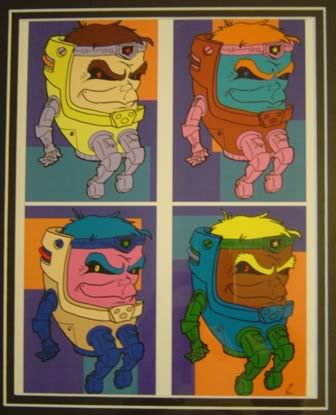 NEW EXHIBIT IN THE
HEADSPACE GALLERY
OPENING RECEPTION
SEPTEMBER 25th 7-10pm

MODOK (acronym for Mental Organism Designed Only for Killing)
is a fictional character that appears in comic books published by Marvel Comics.
The character first appeared in Tales of Suspense #93 (Sep. 1967)
and was created by Stan Lee and Jack Kirby.

This exhibit was inspired by an online gallery curated by Pedro Delgado
Called MARCH MODOK MADNESS it has featured several interpretations
of the character by artists from around the world.

Our exhibit is populated by mostly local artists, including:


Heather Hansma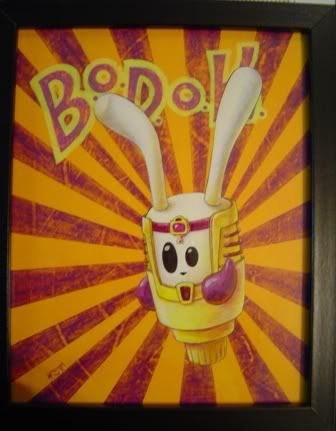 Nate Higley

Jesse Hughes


Sean Bieri

Bernard Juozapaitis


Ryan Lee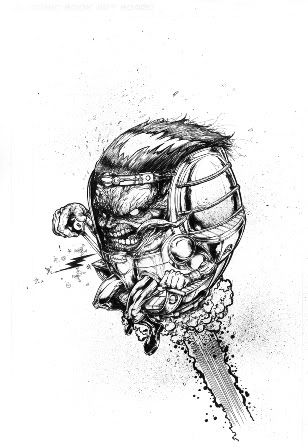 Amber Guffey


Dave Acosta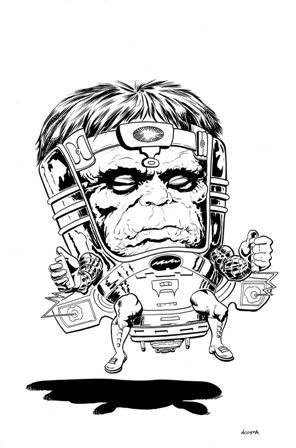 Bryan Durren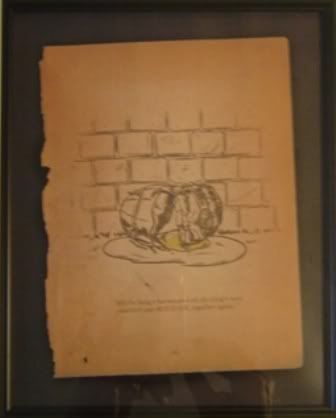 Joe Foo

Ray Goode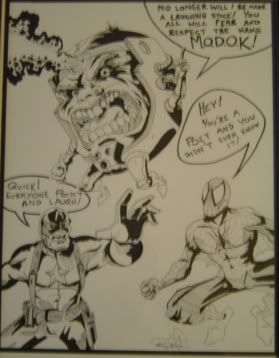 Matt Feazell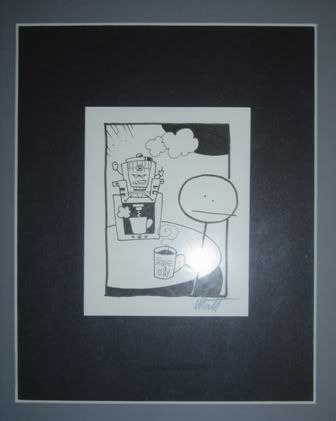 and also a piece from one of the curators
of the online gallery "March MODOK Madness" Pedro Delgado.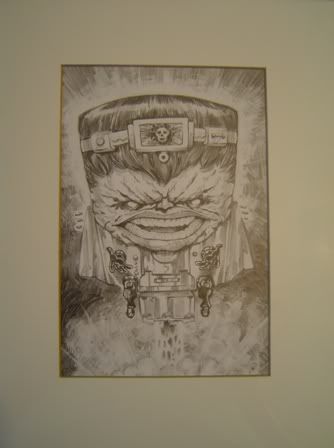 All art is for sale and will be on display through December 8th



KIDS READING COMICS
will be hanging until Friday June 11th


The theme for this exhibit is inspired by the upcoming event,
KIDS READ COMICS CONVENTION which is a
totally free event that unites kids, teens, parents, teachers and librarians
with professional artists and writers from the comics and animation fields.
The convention will be held on June 12 & 13, 2010 at the
Henry Ford Centennial Library in Dearborn
All of the art on display is for sale in a silent auction format.
The entire selling price will be going to help support and finance the
KIDS READ COMICS CONVENTION.
Starting bids are different for each piece and based on several criteria.
Please ask the store attendant for assistance in placing your bid on the item of your choice.

The exhibit will hang until Friday June 11th and any remaining pieces
will be auctioned off that evening during the opening reception
for the KIDS READ COMICS CONVENTION.

Contributors include:
Chris Houghton / Bernie Juozapatis / Sara Turner / Roger Langridge / James Anderson
Heather Hansma / Vasile Vincent / Gary Houtz / Windy Weber / Scott Serkland
Jonathan Rector / Chris Salmonson / and many more...
All of the art pieces are posted on the Kids Read Comics site.

COVERED! EXHIBIT
in the Headspace through Saturday March 6th 2010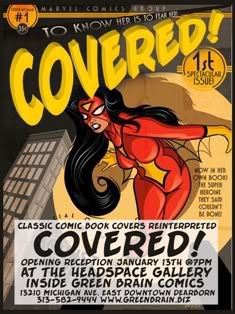 Inspired by a similar theme at the Covered blog (www.covered.blogspot.com) HEADSPACE curator Dan Merritt has assembled several pieces by artists that have brought their own touch to famous, and infamous comic book covers from several different decades.

"The theme for this exhibit has really sparked a creative flame." says Merritt "Each of these pieces has been lovingly recreated in tribute to the original art and the original artists that created them."

Featured in the exhibit will be works from Michigan based comic creators Paul Sizer, Matt Feazell, and Sean Bieri. Joining them will be other well known local artists Eric Millikin, Jennifer Rose Evans, and Chris Houghton. The Covered exhibit also features new work by many others, including Bryan Durren, Heather Hansma, Lizz James, Jesse Hughes and a piece by Masheka Wood from New York.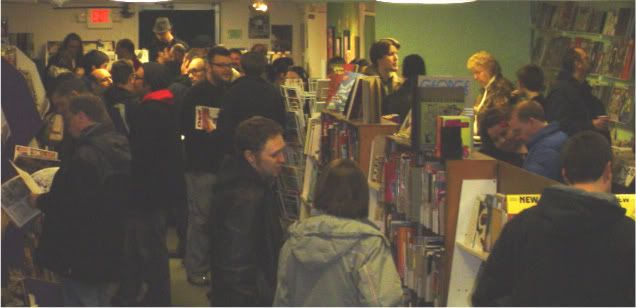 See more pictures of the opening reception here on our Facebook page.

Lizz James
I was born twenty-two years ago. "Baby B," that's me. I was born five minutes after my brother, Robert. I happened to snatch all of the creativity I have from both of my grandpas, but my name from my grandmas. I've been painting/drawing/coloring/doodling/creating since the Fourth grade. I found out that portraits are forte in my Senior year of High School while painting Uma Thurman and Daryl Hannah in Kill Bill. I paint more guys than girls, but girls are prettier than guys. I don't really know how that works. As long as I am doing something creative, I'm happy.

Jennifer Rose Evans

Heather Hansma
Heather Hansma is a lowbrow pop artist living and working in the Metro Detroit area. Since graduating from the College for Creative Studies in 2007 with a BFA in illustration, Heather has been doing freelance illustration, graphic design, and making art for various shows. Also, she may or may not be a bunny.

Paul Sizer
Paul Sizer has been drawing comics since age five and is showing steady signs of improvement. He self publishes all his own comic/graphic novel work under his CAFE DIGITAL STUDIOS imprint, including LITTLE WHITE MOUSE, MOPED ARMY and B.P.M., winning multiple awards nationally for these books. Paul also runs his own graphic design and illustration business, and works with international companies like 20th Century Fox, Random House Publishing and Styker Medical. He also teaches cartooning workshops for kids all over the country, showing kids how to tap into the creative potential of comics and cartooning. He lives and works in Kalamazoo, Michigan with his wife and fellow artist Jane Irwin.

Sean Bieri
Sean Bieri is an illustrator, graphic designer, and cartoonist whose humorous mini-comics include Business Chimp, the Ignatz-nominated The Gospel According to St. Segar, the Jape series, and others. His work has appeared in Two Fisted Science, True Porn, and elsewhere. His cartoons The 12 Days of Zombie Christmas and San Diego Zombie Con, as well as his art for Jim Ottaviani's Better Zombies Through Physics, appear on Tor.com. More of his cartoons appear on Serializer.net. A comic strip synopsis of the scandals surrounding Detroit's former mayor Kwame Kilpatrick, for which Bieri provided art, won an award from the Association of Alternative Newsweeklies. He is the art director of Detroit's free weekly paper Metro Times and lives with his wife in Hamtramck, Michigan.

Bryan Durren
An award-winning illustrator and graphic designer, Bryan Durren's work has appeared in numerous publications and advertisements with a client list that includes Ford Motor Company, The Detroit Tigers and Nestle. He collaborated with Craig Jablonski to illustrate and design the children's books "The ABC's of Detroit Tigers Baseball" (2008) and "The ABC's of Detroit Red Wings Hockey" (2007), published by Olympia Entertainment. Durren is currently senior graphic designer for the national marketing team at Little Caesar Enterprises and an illustration instructor for the College for Creative Studies, as well as a freelance illustrator / designer. http://www.bryandurren.com/

Chris Houghton
Chris Houghton is a freelance illustrator living in Detroit, Mi. He has had the pleasure to work with some great people from companies like Mighty Play, MGA, and NASCAR's Hendrick Motorsports to name a few. Chris also draws a lot of goofy cartoons and comics like "Reed Gunther," the comic book series about a bear-riding loudmouth cowboy.

Davin Brainard

Eric Monster Millikin
Yes, that's me, occult scientist, artist, dream-weaver, visionary. This is my experimental painted diary, all about monsters I love and government monsters that try to stop me. I am inspired by the works of Doctors King, Frankenstein, and Seuss. Some people want to destroy all monsters; I want to make friends with monsters, study monsters, and paint monsters.

Jesse Hughes
Jesse Hughes has been in love with cartooning ever since the Ninja Turtles first lured him into Comics Plus in 1989. He's since done logo and mascot design work, and even spent a wild semester cartooning for the Henry Ford Community College student paper, the Mirror.

HEADSPACE Gallery is inside
Green Brain Comics
13936 Michigan Avenue
East Downtown Dearborn, Michigan, 48126
313-582-9444
Hours of operation:
Monday - Saturday
10am - 8pm
Sunday 12-5pm